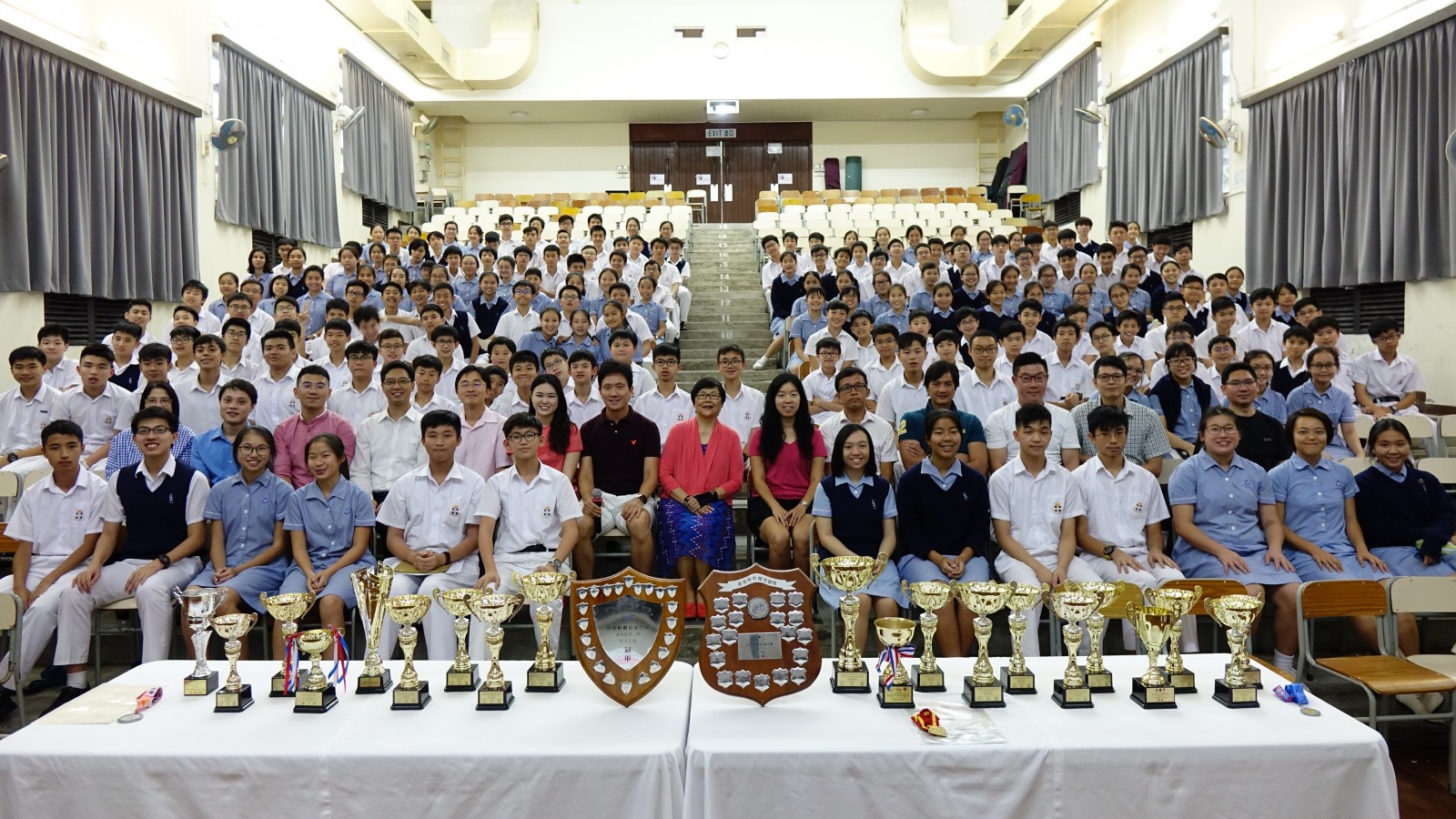 Owning to the Coronavirus Pandemic in this academic year, only some Inter-school Sports Competitions were resumed, most of the sports competitions were either suspended or not completed.
Division II
The girls Tennis team came 1st in overall.
The girls Athletics team came 3rd in C grade, 2nd in B grade and overall.
Athletics
Boys Division I
| | | | |
| --- | --- | --- | --- |
| Lyu Mingxuan (4C) | Long Jump | B Grade | Champion |
Athletics
Girls Division II
| | | | |
| --- | --- | --- | --- |
| Ng Hoi Ying Hannah (2C) | 100m | C Grade | 2nd |
| | 200m | C Grade | 2nd |
| | 4 x 100m Relay | C Grade | 3rd |
| Ng Yi Ching (2H) | 400m | C Grade | 4th |
| Yuen Angel (2H) | 100m Hurdles | C Grade | 4th |
| | High Jump | C Grade | 4th |
| | 4 x 100m Relay | B Grade | 3rd |
| Wong Candise Ching Kiu (2H ) | 4 x 100m Relay | B Grade | 3rd |
| Chan Ying Chuk (2H) | 4 x 100m Relay | B Grade | 3rd |
| Yeung Twiggy (3L) | 200m | B Grade | 4th |
| | 4 x 100m Relay | C Grade | 2nd |
| Lam Ka Yu (4L) | 100m | B Grade | 3rd |
| | Long Jump | B Grade | 3rd |
| | 4 x 100m Relay | B Grade | 2nd |
| Fung Yan Ki (4D) | 400m | B Grade | 4th |
| | 4 x 100m Relay | C Grade | 2nd |
| Wong Abbie (4Y) | 100m Hurdles | B Grade | 3rd |
| | 4 x 100m Relay | C Grade | 2nd |
| Choy Yi Ching (3H) | High Jump | B Grade | 2nd |
| Wong Chin Shun (3Y) | Javelin | B Grade | 2nd |
| Wong Chun Ning (4Y) | 4 x 400m Relay | B Grade | 2nd |
| Wong Ying Yan ( 4Y) | 4 x 400m Relay | B Grade | 2nd |
| Chow Teresa Hiu Nam (4L) | 4 x 400m Relay | B Grade | 2nd |
| Lam See Sun (4L) | 4 x 400m Relay | B Grade | 2nd |
| Fung Kiu (5L) | Shot Put | A Grade | 2nd |