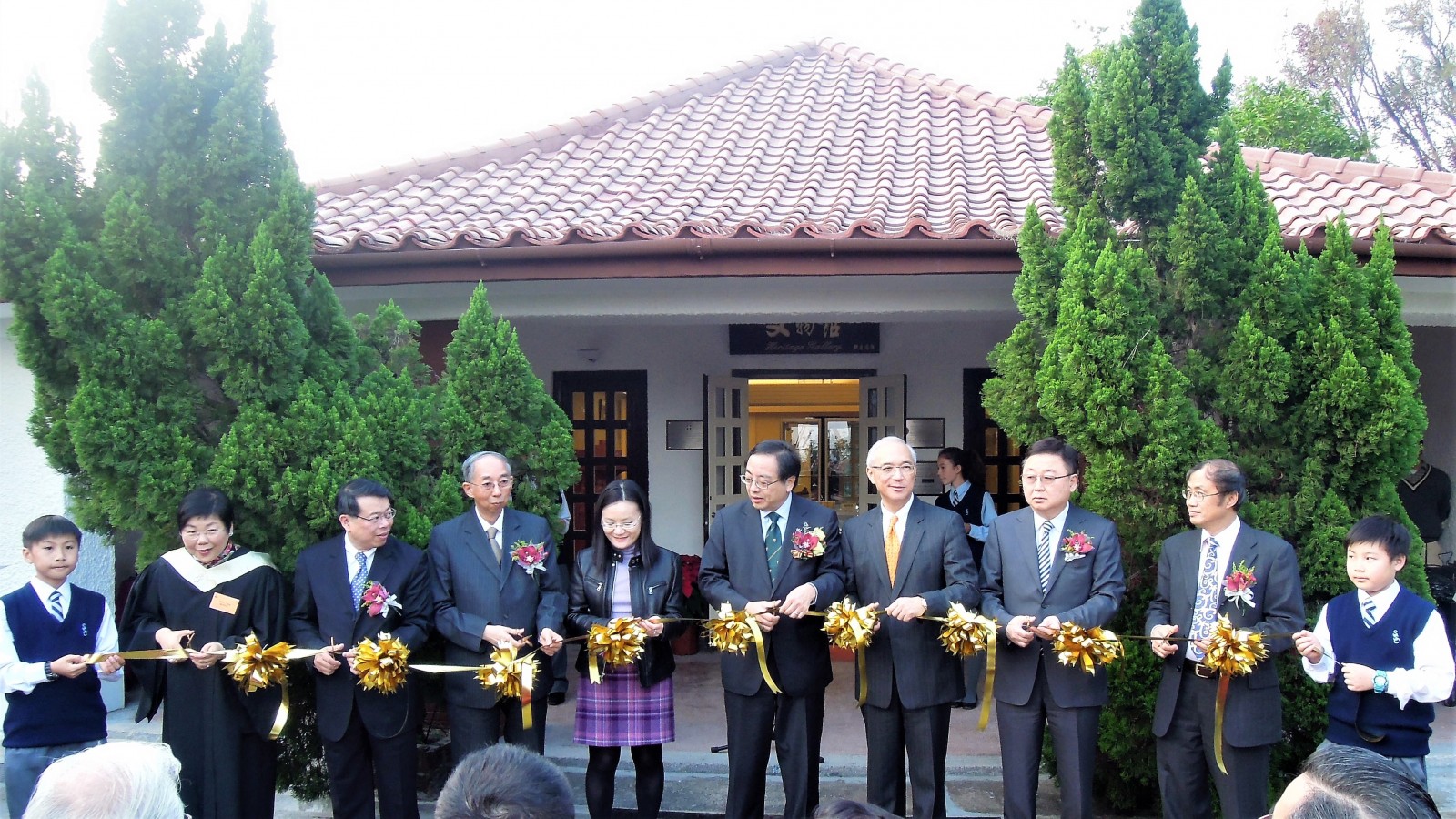 Our Heritage Work │ St Stephen's College Heritage Trail
On top of natural assets associated with a vast and picturesque campus, St Stephen's is blessed with a rich endowment of cultural heritage, which the College has put to good use in enhancing students' learning experience. This heritage is derived from the unique history of the College, special events that happened during World War II, and the architectural beauty of College buildings.

Turning Our Heritage into Learning Experiences
St Stephen's College Heritage Trail
To inspire students' interest in history, many efforts have been made. For instance, St Stephen's College Heritage Trail, which portrays significant historical sites on campus, was inaugurated in December 2008. Since its establishment, the Heritage Trail was in great demand from visitors. To date, we have received more than 15,000 visitors from schools, community centres, religious organisations, and consulates, plus veterans, internees and their family members to the campus for heritage tours.

Heritage Gallery and Annex
Two of our heritage buildings, Bungalows 3 and 4 have been converted into a Heritage Gallery and a Heritage Gallery Annex, respectively, to house historical artifacts for permanent display to students and the public. The restoration work of these two bungalows was supported in part by the Lord Wilson Heritage Trust, the Development Bureau, and donation from Dr. Gilbert Hung, an alumnus.

The Training of Docents and Exchange Programmes
The College takes pride in training our students to be docents who have taken on the important role of plaining to visitors the historical significance of various campus sites. Senior docents have taken the lead to organise Heritage Trail Open Days, Campus Docents Workshops and Leadership Training Camps, as well as mentor new generations of docents. To broaden docents' horizon, regular exchange programmes on history between our College and other local and overseas schools, such as the KGV School, South Island School, Hong Kong International School, Singapore May Flower School and Japan's Omi Brotherhood Senior High School have been organized.