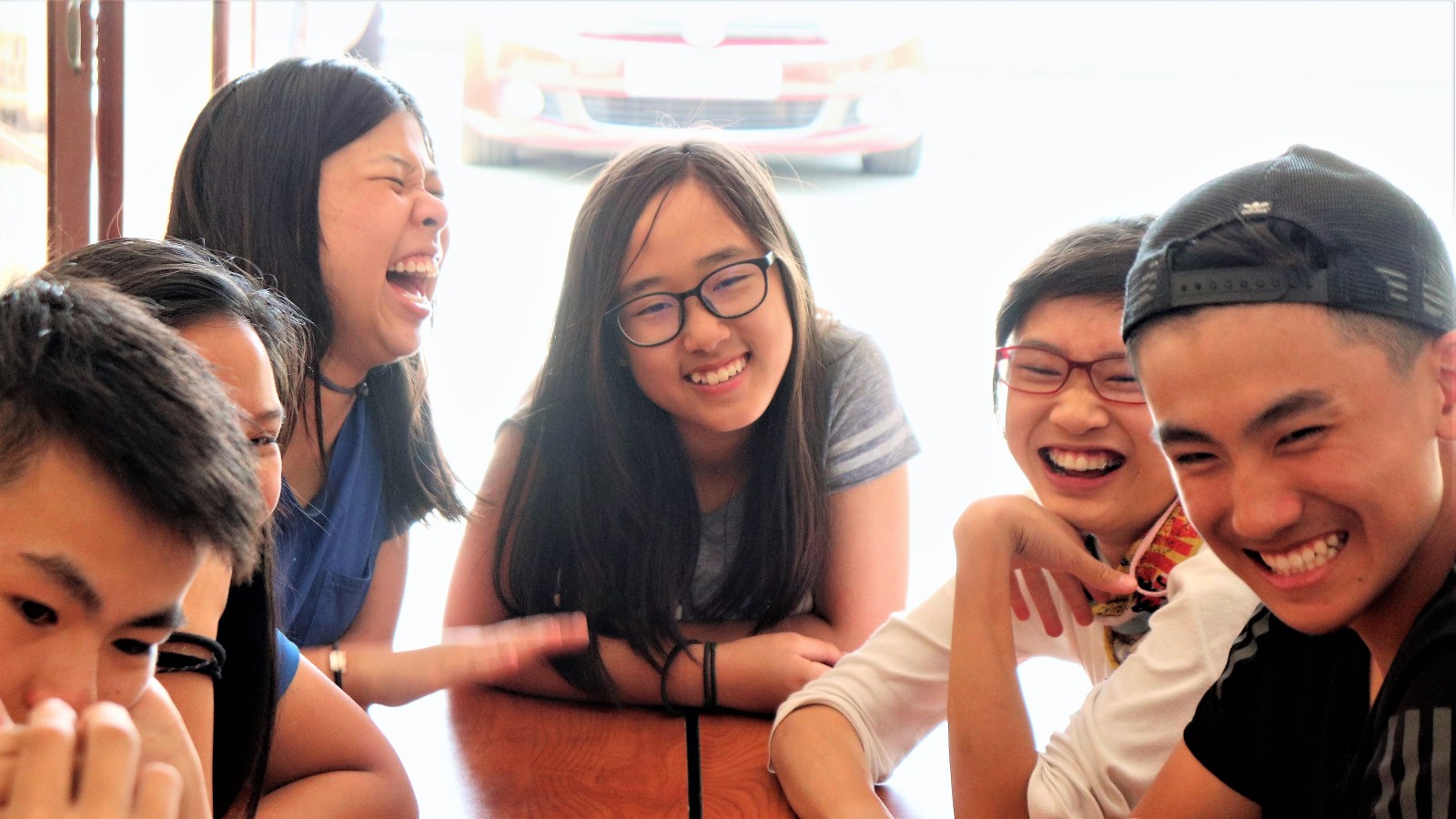 From Independence to Community
Boarders leave the sheltering comfort of their own home to our dormitories where they learn to manage themselves independently through their daily disciplines and routines, healthy lifestyle, and good personal hygiene. Ample opportunities are given to boarders for polishing their social skills and developing life-long friendships through round-the-clock peer interaction. They learn how to drop their egos and think for others, since they cohabitate with other boarders, which drives them to learn to be tolerant and accommodating to their hallmates. Therefore, they are no longer just their own selves – they recognise themselves as part of a community.
Community Life and Support
Boarders have a strong sense of community. Students are no longer just classmates: they are friends that live together, learn together, play together, and grow together.
The community of support and guidance to boarders is also strong. Our dedicated resident teachers and boarder prefects form a team that is led by the Principal (Warden) and an Assistant Principal (Deputy Warden). They are in loco parentis that they take the quasi-parental responsibilities and ensure each boarder receives the best care and support. Boarders are put in groups of 8-12, called wards, and are supervised by Assistant Wardens, who become second parents. They hold weekly meetings with their wards to make sure that the physical, emotional, and social needs of boarders are well met. These group meetings are an opportunity for the boarders to share their thoughts and struggles so that they can be positively counselled to become responsible and respectable students. Wards go on outings a few times per term, through which they bond with peers and their Assistant Wardens, who become more than just teachers in the classroom, but also life mentors to our young people.
Academically, boarders are supervised by residential teachers who are always at hand to answer any questions about schoolwork and offer guidance. Pull-out programmes, which are led by local teachers and NETs, are given to younger boarders who may need academic attention and support.
Click here for the Boarder Guide for more details of the boarding schedule and other regulations.